For information about pianos currently available, please send your inquiry to:  bruce@finepiano.com  or phone us at 510 527-5823.  Thanks.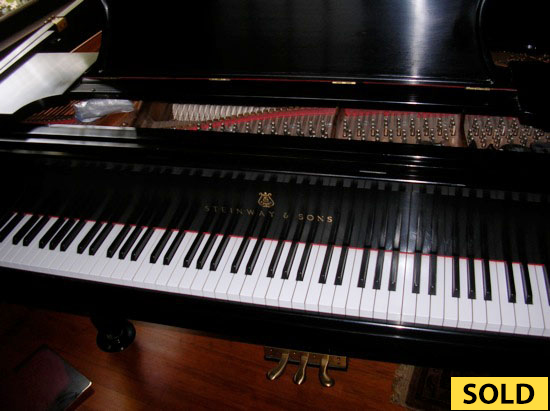 Superb Steinway B
Purchased new in the year 2000, this one owner Steinway model B 7' satin ebony grand piano is impeccable,  essentially equivalent to a brand new one. Beautifully maintained. 

A real artist's instrument for the most demanding pianist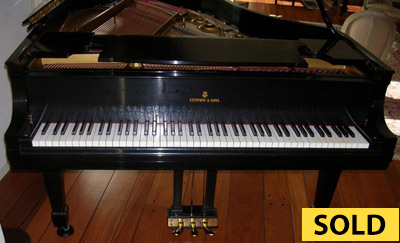 Steinway model "L", satin ebony finish, circa 1926 (thoroughly restored)
This piano has spent its life in California and is in top condition: soundboard is like new. It was made in 1926 and was entirely restored in 1986. It has a wonderful, big sound with new Steinway hammers and action parts. The case was refinished and looks brand new. It has a very "user-friendly" touchweight and plays like a dream. Its action was just regulated by Steinway expert, Dale Erwin. Numerous concert level pianists have complimented us on its great musical quality.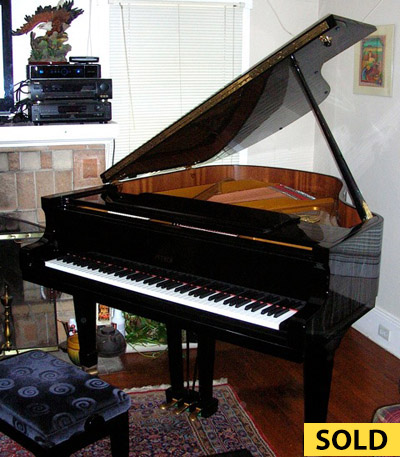 Petrof model IV, polished ebony finish, circa 2009
Pristine condition 5'8" grand piano. Mint condition. Includes artist bench.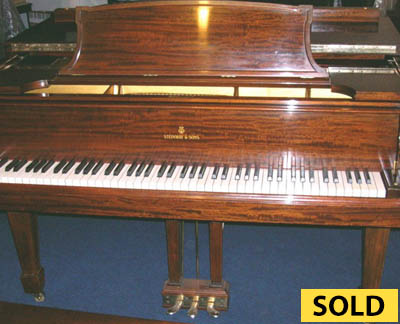 Steinway 5'10" flame grain mahogany model "O" grand piano.
New satin mahogany finish. Total restoration by leading technician. A very fine, recently restored Steinway model "O" in superb condition. New pinblock, strings, dampers. Excellent original soundboard and bridges. Pedal mechanism restored. Action parts replaced. Exterior finish redone in a hand rubbed lacquer. Excellent ivory and ebony keyboard. Great sound and touch.
This piano is truly a rare find. Includes original Steinway bench.

Please e-mail for further details and price.